One of or our supplier ReedHycalog UK Ltd. designs and manufactures roller cone drill bits and synthetic diamond drill bits for the oil and gas. The company was incorporated in 1997 as Camco International (UK) Limited and later changed its name to ReedHycalog UK Ltd. in 2005. The company is based in Stonehouse, United Kingdom. ReedHycalog UK Ltd. operates as a subsidiary of National Oilwell Varco, Inc.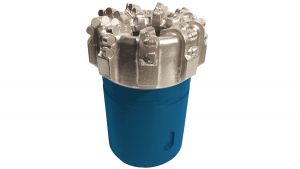 The ReedHycalog business unit is more than just drill bits. In addition to our full range of BHA components, we offer the latest drilling and evaluation innovations that help you optimize the drilling process from bit to crown.
Our products, services, and systems are organized into the following product families to help you determine the solutions that best fit your drilling and evaluation requirements:
Different Services of ReedHycalog
Borehole Enlargement Services
Our effective solutions produce high-quality, fully enlarged wellbores in numerous applications and operate in the most demanding downhole environments to help you master all of your hole-opening challenges while delivering record-setting performance.
Coring Services
We've developed our coring systems to the highest standards, combining leading technologies and processes to address all of your coring challenges. Our comprehensive coring solutions can minimize risk and provide you with the largest diameter, highest quality, and fit-for-purpose cores available.
Directional Measurement and Steerable Technologies
Our sensors and systems feature a variety of orientation modules, measurement-while-drilling tools, and dynamic rotary steerable systems to solve your directional drilling challenges. We provide worldwide support, managing the design, manufacture, and service  of our downhole sensors and systems.
eVolve™ Optimization and Automation
Our advanced optimization and automation service uses tiered, customizable solutions to improve drilling operations and increase cost-effectiveness through real-time decision making and superior analytics capabilities.
eVolution™ Wellbore Intelligence
In addition to our eVolve Optimization Services, our eVolution Wellbore Intelligence features a tiered suite of software, hardware, and optional services that allow you to quickly implement a world-class, real-time operations center (RTOC) or enhance the performance of your current RTOC.
ReedHycalog™ Drill Bits
Advanced cutter technology and innovative designs allow ReedHycalog fixed-cutter and roller cone drill bits to deliver efficient, reliable performance in any environment. Our continuous focus on innovation has resulted in the development of Tektonic™ drill bits and ION™ cutters, which can be customized for the challenges of the application.