One of the main activities of the company is integrated equipment supply for oil and gas industry. Oil and gas is a top-priority industry for many countries in the world. Its development stimulates the creation of revolutionary technologies in many related fields and contributes to the conditions for the innovative economy growth. Now a days, oil and gas industry is one of the most high-tech and science-based.
RDN-GLOBAL is a provider of industrial and marine equipment to the Europe, Eastern Europe, and Asian market since 2016 under our old company. We see our mission in modernization of industrial  by means of supplying modern quality machinery to our clients
RDN-GLOBAL work directly with European, Asian, and American manufacturers, and that guarantees the best completeness of the equipment supplied. This direct interaction allows minimizing delivery time and offering beneficial prices for the equipment.
With its vast experience and modern technological capabilities RDN-GLOBAL successfully conducts numerous projects in different industry branches of Europe and .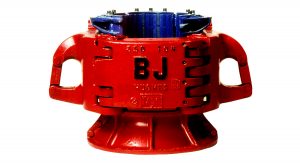 Our supplier's line card are world wide , with  the capabilities to produce large numbers of parts to fill any requests. We sell with confident and 100% guarantee to our clients.  Our logistic partner can ship anywhere in the world.